DIVE-IN
Mutual skills' building in DIVErsity, INclusive pedagogies of trainers
scope
Sustainable schools, are, or at least should be models of social inclusion and well-being. They promote community cohesion by providing an inclusive, welcoming atmosphere that values everyone's participation and contributions -irrespective of background, culture, age, religion or ability- and by challenging prejudice and injustice in all its forms. Inclusion is therefore a prerequisite for the day to day operation of any sustainable education institution.
OBJECTIVES
The ultimate vision of DIVE-IN is to achieve more inclusive, more respectful to one another communities, both inside and outside schools. To do this, the project aims to support educators, animators and trainers from four countries, from both the formal and the non-formal system in designing and applying inclusive education practices for diverse groups, with emphasis on disadvantaged marginalized learners (e.g. refugees & migrants, poor, girls, with special needs, etc.).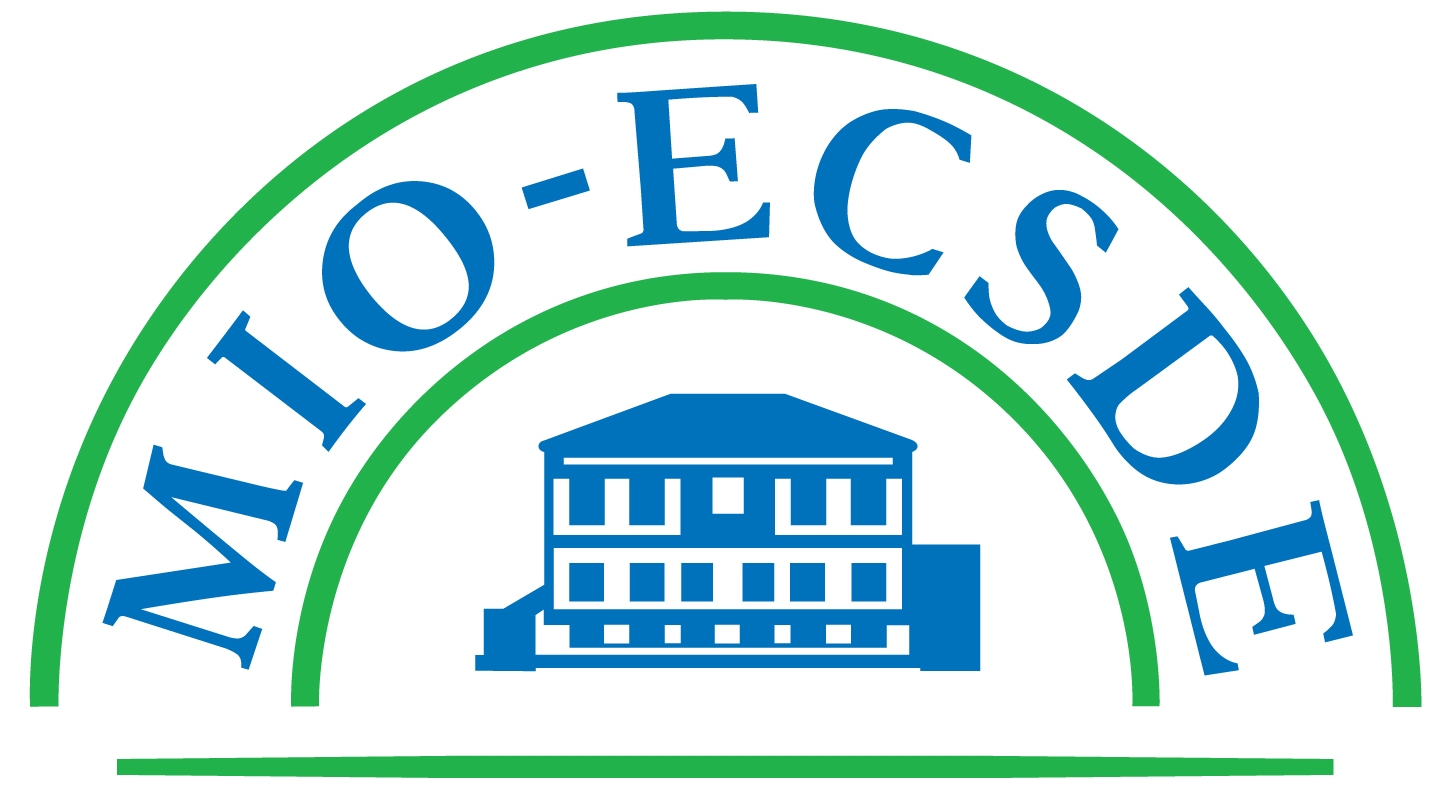 MIO-ECSDE
A non-profit Federation of 128 Mediterranean NGOs working in the fields of Environment and Development in 27 countries of the Euro-Mediterranean area. MEdIES Secretariat operates under MIO-ECSDE. 

lhap
A national NGO assisting local communities in Jordan to ensure a proper social and economical progress, and ecological integrity in a democratic arena and with respect of human rights.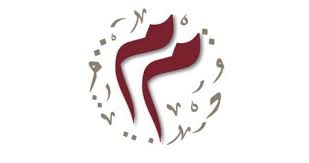 Makhzoumi Foundation
A national, private, non-profit NGO that empowers the communities in Lebanon to achieve self-sufficient independence via improved prospects.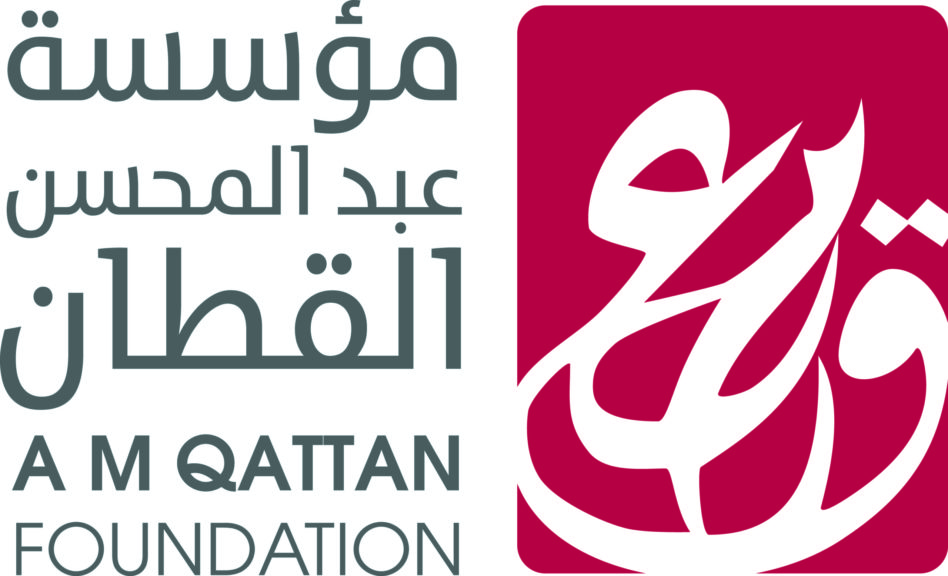 A.M. Qattan Foundation
An independent, non-profit organisation working in the fields of culture and education, with a particular focus on children, teachers and young artists.
activities
The needs and the conditions in each country were different, and so were the activities undertaken. For example, in Greece a drama scenario was developed and applied in 3 primary schools of central Athens; in Palestine a 3-day long workshop for teachers was held using arts, in Jordan the activities took the form of an inclusive sports event, while in Lebanon it was decided to undertake handcrafts making workshops for refugee and poor mothers.
The overall time-plan of the activities undertaken:
Jan-Feb 2019: Identification of partners, after an open call by the leader.
March-April 2019: Needs Analysis and focus groups in all countries to discuss the needs of our targeted groups. In each country the Partner proposed their needs-based plan of activities.
May 2019: A partners meeting combined with a 2,5 day peer learning seminar took place in Athens.
June-July 2019: Literature compilation and preparation for the national activities in all countries.
Oct-Nov 2019: Implementation period: piloting of the designed interventions in all the countries. Evaluation.
Dec 2019: Finilisation of the material based on the evaluation of the interventions. Authoring of the guidebook. Closing, reporting.
a guidebook of guidebooks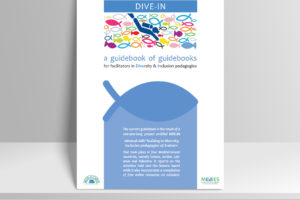 The activities held and the country results are briefly presented below.
A more detailed presentation of the activities held and the lessons learned in each country can be found in the guidebook that resulted from the project. This guidebook also incorporates a compilation of more than 40 free online resources dealing with pedagogies for Inclusion, Diversity, and Education for Sustainable Development.
The Guidebook is available to download HERE.
sponsors
The budget of the project is ~34,000 USD, and it is funded by the Annual Annual Programme of MIO-ECSDE supported by the LIFE+ Operating Grant for NGOs, as well as the UNESCO Participation Programme.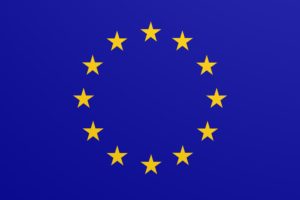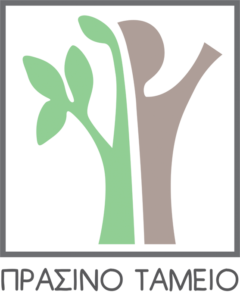 Meeting the "Inclusive Schools" project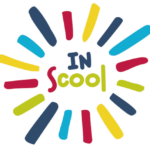 Early in the implementation of DIVE-IN (March 2019), we crossed paths with a complementary project taking place during the same period, with which DIVE-IN collaborated, for mutual strengthening and a greater outreach. The Inclusive Schools project is run by the British Council in several European countries, and is co-funded by the Erasmus+ program of the European Union. It is a 2-year long project aiming to empower schools across Europe to create inclusive learning practices that are designed to actively engage and challenge their community.
The DIVE-IN project officially ended in December 2019, with the compilation of the current guidebook. However, the Inclusive Schools project continues in 2020, and provides the opportunity for the class work to continue and step out of the imaginary scenario (drama) to actual school life. Actually, students are asked to become "inclusion investigators" for their classes/schools, to come up with their own action plans and run an Inclusion Week in their school. Read more on this methodology HERE.
Lessons from Palestine: Arts as a context for Inclusive Education
I experienced how drama can be used in the classroom as a fun methodology to encourage students to speak and express themselves, as well as listen to one another.
The workshop taught me how to analyze characters, and do an in-depth exploration of details as a source of inspiration for writing.
encourage students to think about their own learning process
integrate conflict in its diverse forms: enigma, surprise, dialogue, challenge
share autonomy with learners to design their learning content
Lessons from Lebanon: SDGS as a tool to enhance deprived mothers
With the proper training and enhancement of creativity, there is a chance for the trainee to start an income generating activity at minimum cost. It is an opportunity, especially for women, to explore skills and talents, to improve their sense of self-efficacy and self-esteem, and to form partnerships. This is the rationale behind the proposal of Makjzoumi Foundation to undertake hands-on trainings on environmental crafts targeted for vulnerable women and their children. 
I was amazed at the possibility of converting these damaged things into presentable useful items and at a very low cost! The opportunity to make an occupation out of this craft without a need for capital or a costly location (such as a shop) was of particular interest to all of us alike.
Lessons from Jordan: Sport for community cohesion and development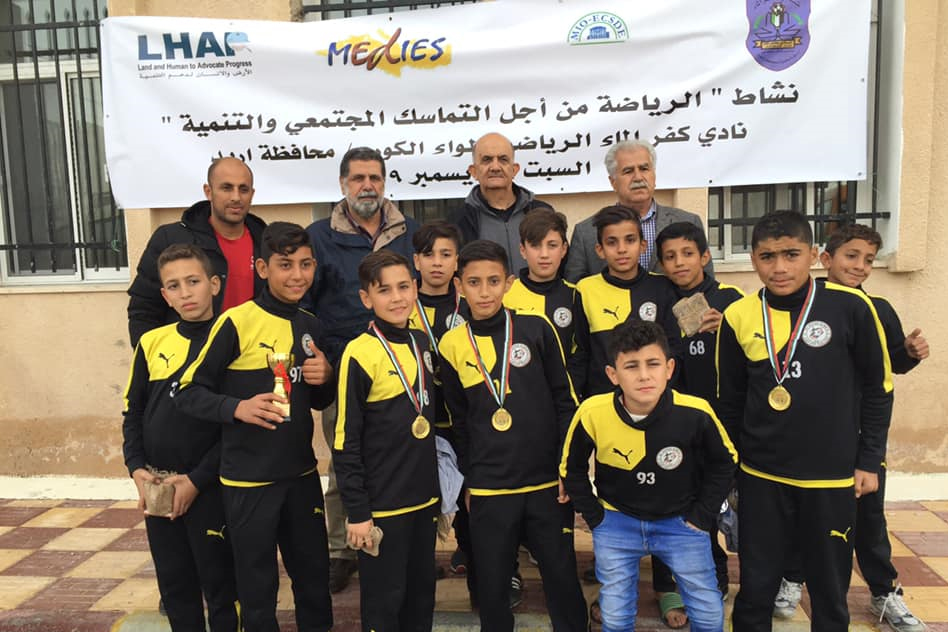 Bringing people of different roots and nationalities to play and do sport activities together can be an effective tool to improve community inclusion, cohesion, tolerance and avoid conflicts. This is the outcome of the project run in northern Jordan, a region with a high concentration of Syrian refugees. The activities included info sessions on ways to minimize the footprints of sports events.
The distributed T-shirts, medals and banners read: "Sport for Community Cohesion and Development"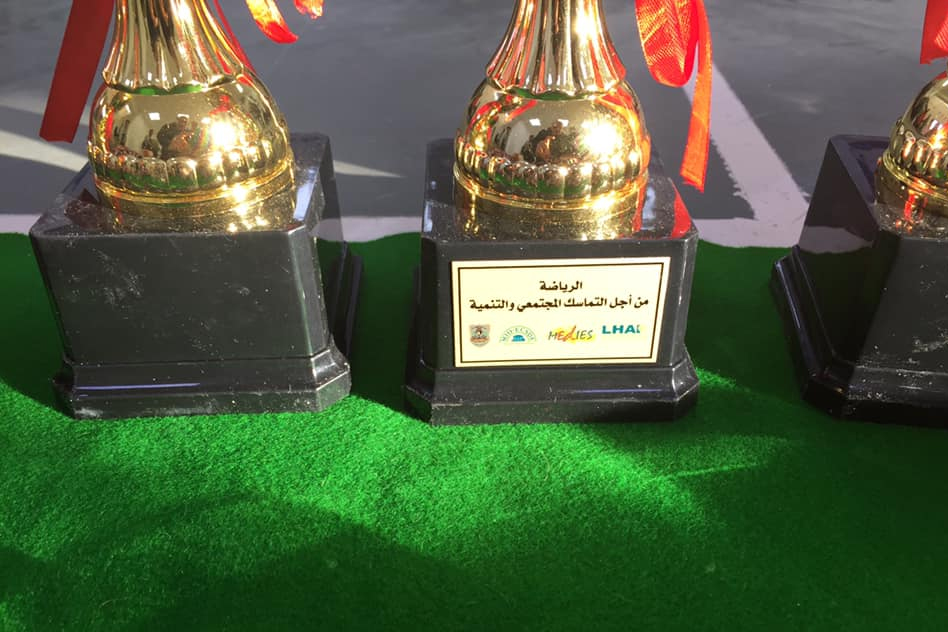 After playing the games, the teams, with the help of LHAP coordinators, held insightful group discussions reflecting on the impact of playing together with people from other nationalities, their feelings and the dynamics created within the teams. The participants have greatly appreciated these discussions, as well as networking with other people. All pledged that the activities helped them interact with one another and feel well received, accepted and integrated.
Lessons from Greece: Students experience a not-so-inclusive expedition to Mars through drama
A focus group with teachers, organised early in the project revealed several dimensions of the problem in Greece (see text boxes below).
The team decided to focus its activities in the less public schools of central Athens, characterized by a high percentage of disadvantaged learners and a flux composition. To overcome the language and communication barriers, the team decided to design and pilot a drama activity for the intended school interventions.
The average percentage of non-native pupils in the schools of the Athens centre is 75% and can be up to 90% in areas with high density of Roma families. One teacher counted 17 nationalities in his classes. These pupils cannot be handled as a homogeneous group as they have very differentiated needs.
For refugee pupils there is a high degree of uncertainty in terms of their number, demographics and lodging. Some of the families have settled in the country, but those that see Greece as a transition country are not interested in education nor in learning the language. The constant in- and out-flow of refugee pupils in a class within the same school year does not allow the building of stable or trustful in-class-relations. 
Apparently language is not the most important barrier in communication: educators are mostly challenged by how to create an embracive, welcoming environment in which all their learners are more respectful, collaborative and mutually accepting. 
The majority of the pupils, especially the girls, have minimal opportunities for out-of-school interaction with their host communities, which, in some cases may be xenophobic.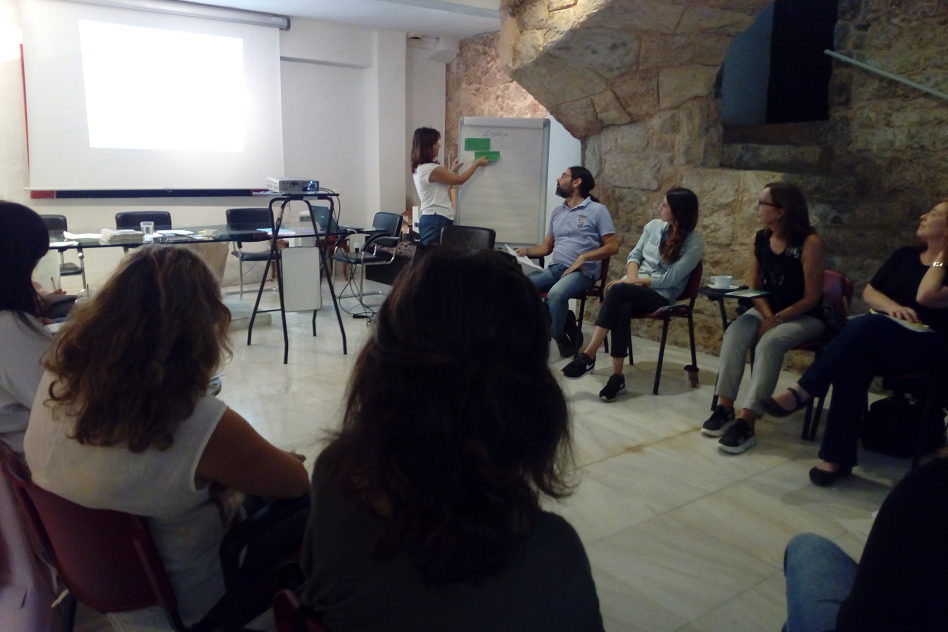 Introduction seminar
With the launch of the new school year (Oct 2019), an introduction seminar was held for the school staff of central Athens, to inform about the intended intervention and detect interested schools. Three Primary Schools of Athens 36, 54, and 93 were chosen to do the intervention.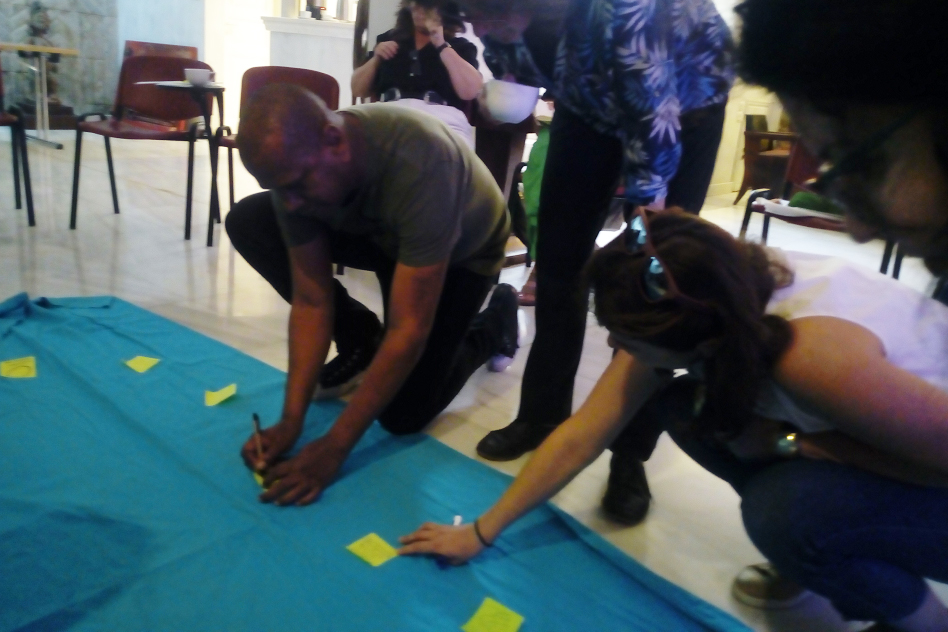 time constraints
The scenario was piloted in two 90-min sessions. However, spreading it in at least one more 90-min session would be more effective, especially because sensitive issues are dealt, that require a trustful relationship between the facilitator and the students.
plethora of methods
The scenario uses many methods that allow expression, group work and creativity, from kinetic exercises, to forming still images, brainstorming, improvisation, writing and drawing. In this sense students with various talents can equally participate.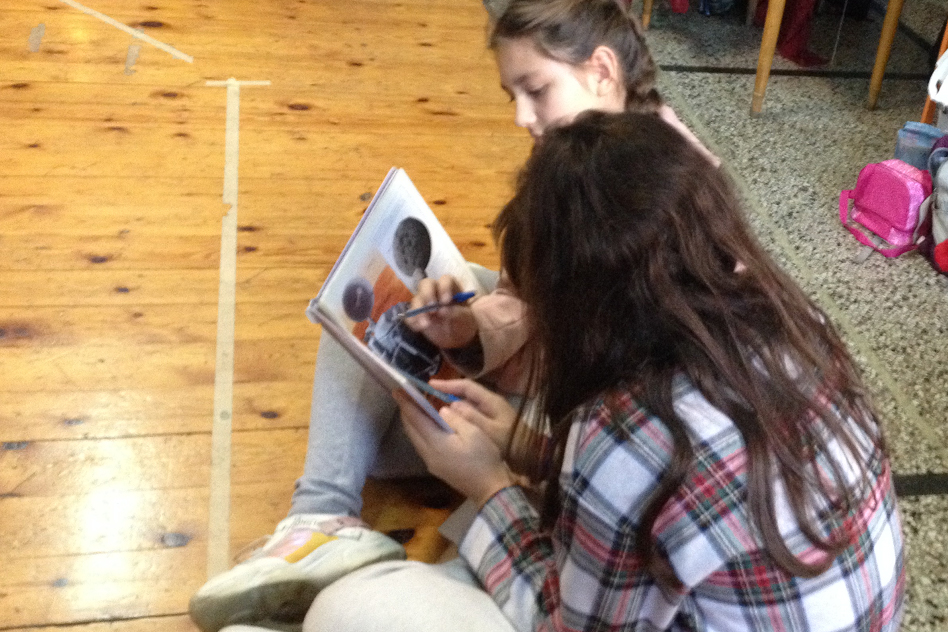 what about the families?
In its current form the scenario works at a class-level. On future occasions the scenario can be elaborated further, to include the whole school as well as the students' families (e.g. with some take-home activities).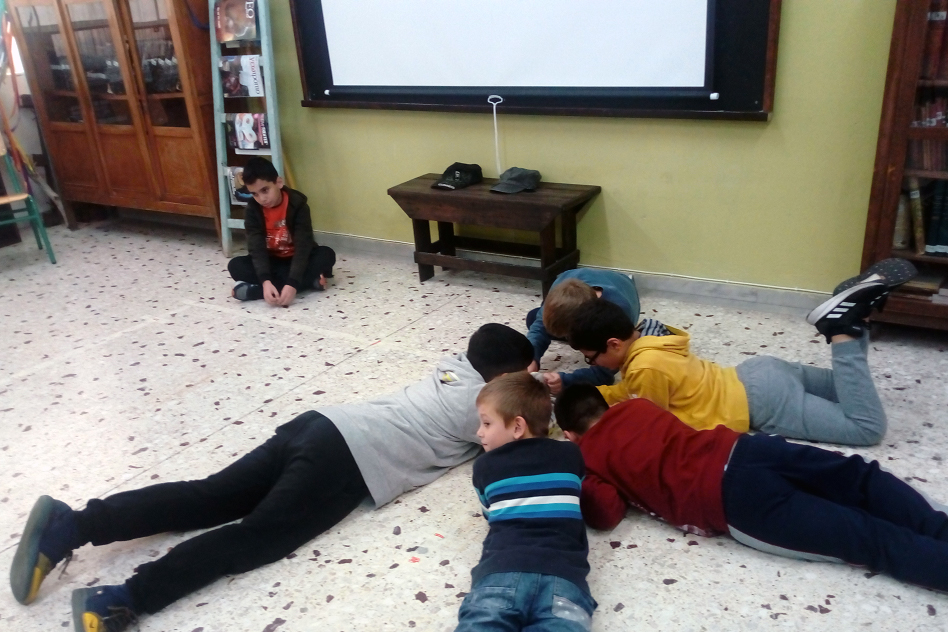 target age
The scenario was piloted in grades three, four and six of primary school. The students' responses and level of engagement show that application was more effective in grade six.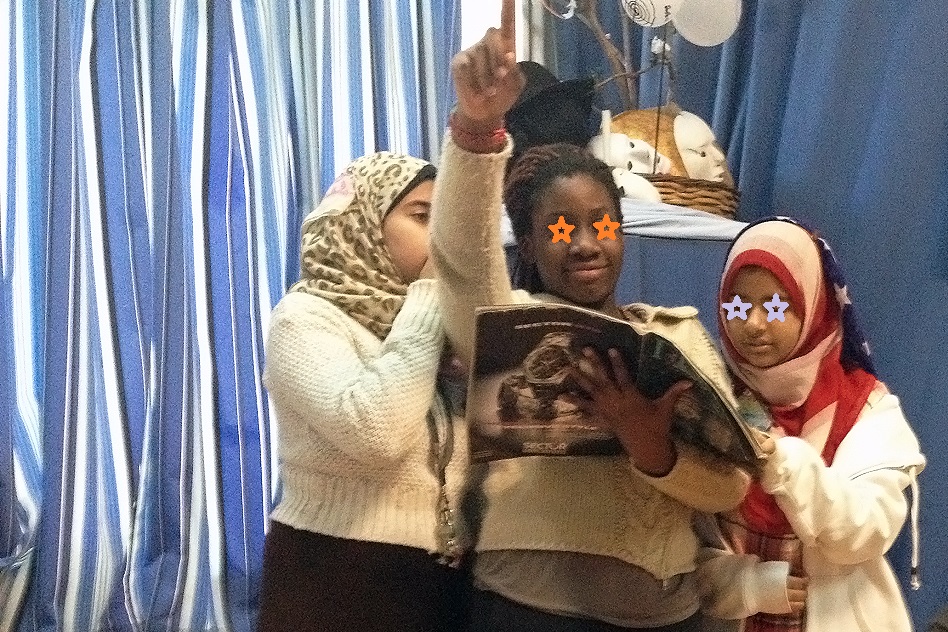 way forward
The drama was a good starting point for students to start confronting the inclusion / exclusion topics. They are now invited to become "inclusion investigators" in order to make their class, and school, more inclusive. The Toolkit from the Inclusive Schools project can help them do that.