No 63 quarterly news e-bulletin of MEdIES
October – November – December 2019
EVENTS
EDUCATIONAL RESOURCES
OTHER NEWS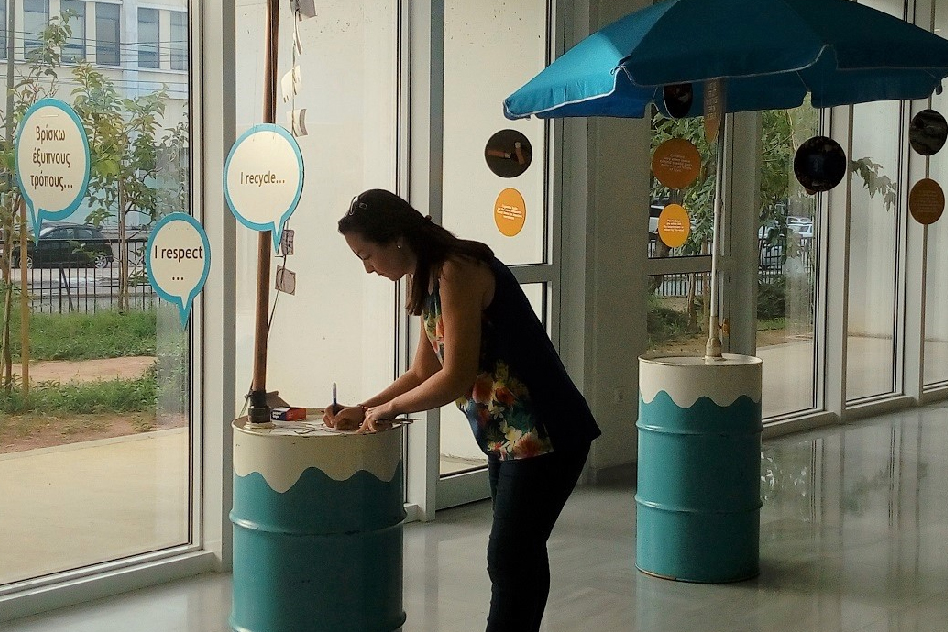 MARLISCO EXHIBITION & EVENTS IN ATHENS, OCTOBER 2019
The biggest municipality of Greece, the city of Athens hosted the MARLISCO exhibition on marline litter from 30 September to 24 October 2019 at Serafion Municipal Centre. The exhibition was visited by primary and secondary schools and had an outreach to 420 students, while the two teachers' seminars were attended by approx. 50 participants. Read more here.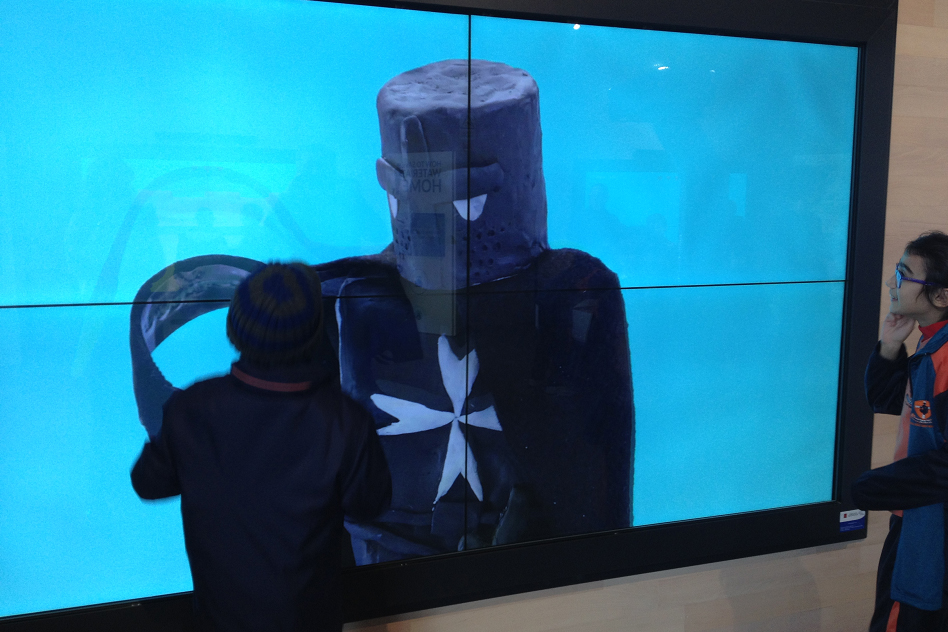 two trainings, WATER AWARENESS CENTRE, MALTA, 16-17 OCTOBER 2019
Two final teacher trainings took place on 16 and 17 October 2019 in the framework of the Project between MEdIES/ MIO-ECSDE and the Għajn Centre/Energy and Water Agency of Malta. Some 30 teachers participated in both trainings that were coordinated by the MEdIES staff, I. Alampei and V.Malotidi introducing them to the four custom made educational programmes and their booklets. Read more here.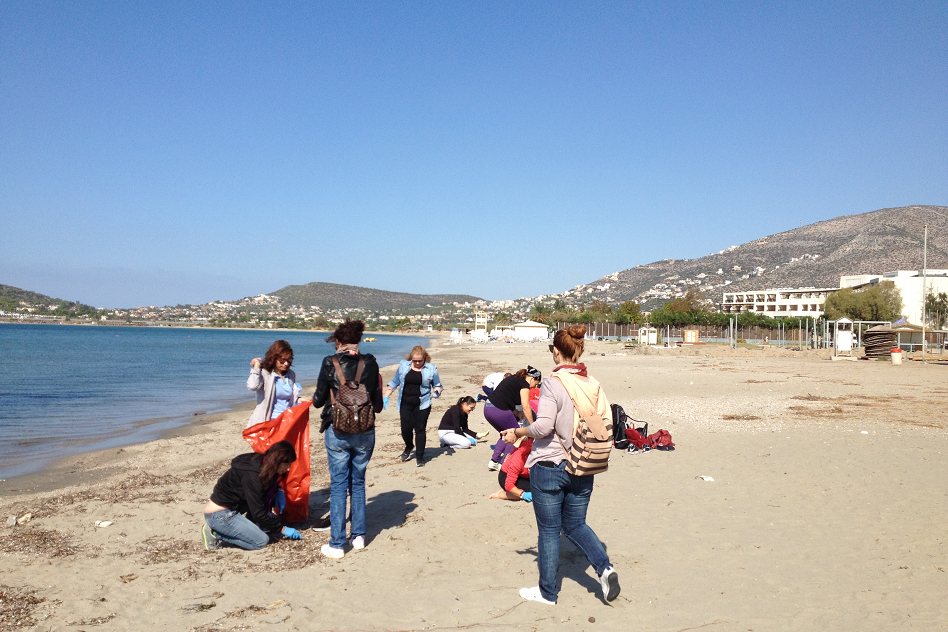 TRAIN-THE-TRAINERS on marine litter, Athens, 6-12 October 2019
From 6 to 12 October 2019, 16 teachers from Malta and Cyprus were trained by MEdIES on ESD & Marine Litter, in the framework of a week-long course organised by MEdIES and supported by ERASMUS KA1. The participants had the opportunity to be acquainted with various educational tools, follow lectures, participate in hands-on workshops, do a series of field visits including a beach clean-up and monitoring and, finally came up with their own projects to sensitize their target groups on the issue of marine litter. The sessions took place in the various settings, indoors and outdoors, including also field trips. If you care to apply for an Erasmus+KA1 mobility grant to join us, submissions are 5 February 2020! Check here what courses we offer for 2020-2021!
dive in events, october-december 2019
DIVE-IN is a one-year long project aiming to support educators, animators and trainers from Greece, Jordan, Lebanon, Palestine in designing and applying inclusive education practices for diverse groups, with emphasis on disadvantaged marginalized learners. From October to December all partners have scaled up their activities at a national level. Read about the events and the project here. A guidebook is in the pipeline to inform of the activities of the DIVE-IN project and the lessons learned.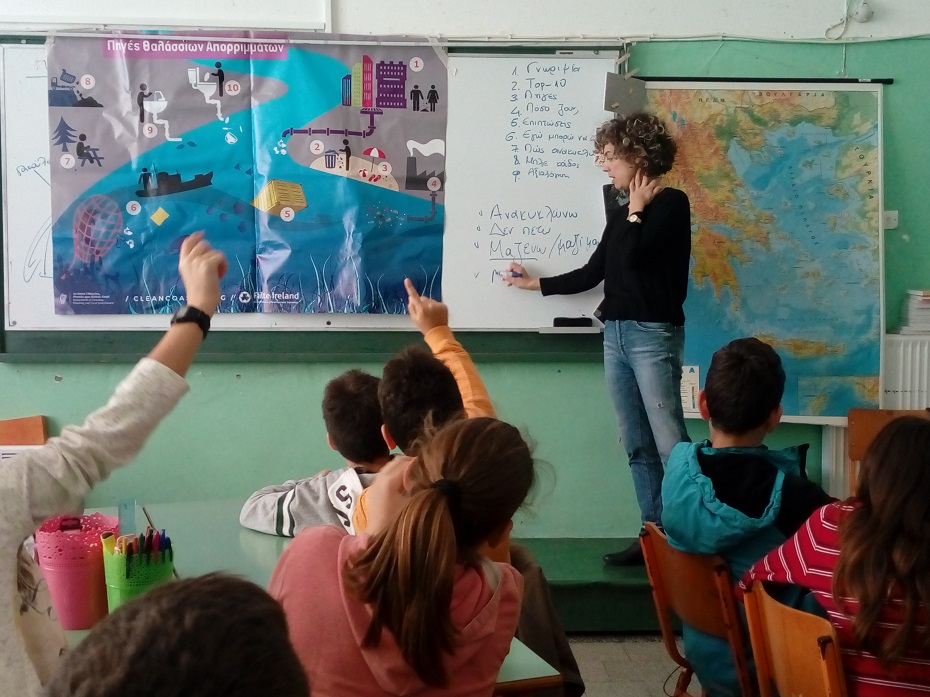 New project on minimizing plastic waste & recycling in Greek Islands
A new ESD Project was officially launched in 2019 by MEdIES/MIO-ECSDE and the Hellenic Recycling Recovery Company (HERRCO) under the title: "Plastic waste? Into the blue bin, away from the blue sea!". The project aims to raise awareness of students (10-13 yeards old) and teachers on the issue of marine litter and particularly, the single-use plastics (SUP), increase knowledge and develop competences and to stimulate a behavioral shift towards the minimization of SUP and the effective recycling in our daily life. So far the project creached some 2,500 students and more than  100 teachers! Read more here
CHECK OUR NEW EDUCATION APP ON NCWR
The APP is designed to be played by youth aged from 10 years (with or without the teachers guidance). It aims to  inspire responsible water consumption behaviour and raise awareness on non-conventional water resources (NCWRs) through creative and problem-solving activities and quizzes. It can be accessed by PCs, laptops, smart phones and tablets. Visit https://ncwr-edu.net
D-NOSES MOOC ON ODOUR POLLUTION
MEdIES developed a MOOC within the D-NOSES Programme. The MOOC invites the online users to explore the not so-well-known problem of odour pollution, its causes and impacts what we, as citizens can do about it.
Enrol for free at: https://dnoses.envirolearning.net/  Read more about MEdIES in D-NOSES Programme here.
THE WATER WE WANT YOUTH CONTEST
The Global Network of Water Museums launched its 1st Youth Prize Contest running from 15 October 2019 to 30 April  2020. Young people worldwide are invited to create a drawing, make a picture or a short video reflecting the interlinks of our liquid (water) heritage and climate change, that is actually the announced theme of UNESCO World Water Day 2020. Visit the contest's webpage at https://www.watermuseums.net/news/the-water-we-want/.