World Water Day 2017: Why waste water?
This year's World Water Day, on 22 March (every year) is dedicated to "wastewater" and the campaign, 'Why waste water?', is about reducing and reusing wastewater. Sustainable Development Goal (SDG) target 6.3 requires us by 2030 to "improve water quality by reducing pollution, eliminating dumping and minimizing release of hazardous chemicals and materials, halving the proportion of untreated wastewater and substantially increasing recycling and safe reuse globally." Progress towards target 6.3 will also help achieve the SDGs on health and well-being (SDG 3), safe water and sanitation (SDG 6), affordable and clean energy (SDG 7), sustainable cities and communities (SDG 11), life below water (SDG 14), and life on land (SDG 15), among others.
Some facts:
- Globally, over 80% of the wastewater generated by society flows back into the ecosystem without being treated or reused.
- 1.8 billion people use a source of drinking contaminated water... Unsafe water, poor sanitation and hygiene cause around 842,000 deaths each year.
- 663 million people still lack improved drinking water sources.
- By 2050, close to 70% of the world's population will live in cities, compared to 50% today. Currently, most cities in developing countries do not have adequate infrastructure and resources to address wastewater management in an efficient and sustainable way.
- The opportunities from exploiting wastewater as a resource are enormous. Safely managed wastewater is an affordable and sustainable source of water, energy, nutrients and other recoverable materials. The costs of wastewater management are greatly outweighed by the benefits to human health, economic development and environmental sustainability – providing new business opportunities and creating more 'green' jobs.
- By 2030, global demand for water is expected to grow by 50%. Â Most of this demand will be in cities and will require new approaches to wastewater collection and management. Even in cities where wastewater is collected and treated, the efficiency of treatment may vary according to the system used. Traditional wastewater treatment plants may not remove certain pollutants, such as endocrine disruptors, which can negatively affect people and the ecosystems.
More facts in the WWD 2017 factsheet available here:
http://www.worldwaterday.org/wp-content/uploads/2017/01/Fact_sheet_WWD2017_EN.pdf
Visit the WWD special webpage here
 
 
 
The secretariat of the MAB Programme and the UNESCO Regional Bureau for Science and Culture in Europe have announced the organization of the 2017 MAB YOUTH FORUM - committed to sustainable Development, which will be held in the Po Delta Biosphere Reserve, Italy, on 18‐23 September 2017.
The MAB YOUTH FORUM will involve young people (age between 18-35) having the following profile:
- Youth active in the civil society of the Biosphere Reserve, and/or;
- Youth earning their livelihood within the Biosphere Reserve, and/or;
- Youth dedicating their attention to Biosphere Reserves for studies and researches.
 
All interested candidates shall:
- make their applications online at http://www.myforum2017.com
- send a letter of support from their respective Manager/Coordinator of their National Biosphere Reserve.
Detailed information is available here: http://www.myforum2017.com/announcement
For any further enquiries contact the Organisers at myforum2017@unesco.org
Or the Management Body of the Biosphere Reserves in your country - The UNESCO List of the BRs in all countries can be found here: http://www.unesco.org/new/en/natural-sciences/environment/ecological-sciences/biosphere-reserves/world-network-wnbr/wnbr/
 
 
 
 
 
 
46 years have passed since the 1st World Wetlands Day (back in 1971) when the Convention on Wetlands, known as the "Ramsar Convention", was adopted drawing attention worldwide to the importance of wetlands.
The theme for 2017 "Wetlands for Disaster Risk Reduction" is aiming to raise awareness and to highlight the vital role of healthy wetlands in reducing the impacts of extreme events such as floods, droughts and cyclones on communities, and in helping to build resilience. Ηealthy wetlands contribute tremendously to disaster risk reduction and poverty reduction, help alleviate food insecurity, combat climate change, and restore and promote the sustainable use of ecosystems.
Particular focus is given this year to the "mangrove forests" that grow along tropical coastlines and in salt water environments. They are a critical component of marine ecosystems, serving as nursery grounds for many aquatic species, including commercially important fish species. Â  Mangroves also serve as excellent buffer zones between open ocean and coastal lands, reducing the impacts of storms, and keeping coastal erosion under control. Mangrove forests were also shown to have reduced the impact of the 2004 Southeast Asian tsunami! These rich ecosystems are threatened mostly by conversion into aquaculture (shrimp farms) and agriculture, urban and resort development and rising sea levels.
Find out more at: http://www.worldwetlandsday.org
 
 
"Mediterranean Youth Responses towards sustainable development and current crisis"
The survey "Mediterranean Youth Responses towards sustainable development and current crisis" (run by UNESCO Chair on ESD in the Mediterranean/UoA and MEdIES) finally reached 430 young people (15-35 yrs old) from 25 countries (Mediterranean region). The survey invited the youth to share their thoughts about sustainability issues, the current economic and sociopolitical crisis as well as their vision for the future. In a nutshell:
- More than 90% of the youth was found to be acquainted with the notion of sustainable development.
- It seems that the vast majority (92,1%) understand correctly the components of sustainable development.
- However, they consider that the majority of the youth know "not so much" (39,7%) or "a little" (37,4%) about sustainable development. Only a 9,3% state that the young people know "very much so".
- They considered the following as top priorities to be eventually tackled by ESD: human rights (the 34,8%),environmental protection (20,2%), reduction of unemployment (16,1%), and, access to high quality of water (13,6%).
- Many of them (43%) who have participated in a civil society or voluntary work, seem to have better understanding of sustainable development issues and to undertake more readily activities for the protection of the environment and the social welfare.
- The majority chose "by doing" as the most efficient/preferable the approach of learning.
The collected data were used for scientific purposes (Master thesis of Ms Efthimia Touli, 2016, University of Athens) as well as for informing the Action Plan of the Mediterranean Strategy on ESD that was adopted in the Ministerial Conference in Nicosia, Cyprus, December 2016.
 
 
School "as vital as food and medicine" for children caught up in conflict and other emergencies, Brussels/ New York, 6 December 2016
Braving the consequences of war, natural disaster and other emergencies, nearly 2 million children in 20 countries around the world have been able to continue their schooling over the past four years as a result of a partnership between the European Commission's department for humanitarian aid and civil protection and UNICEF. The results of the EU-supported education-in-emergencies programme were released during a public event in Brussels concluding an innovative social media-led awareness-raising campaign which sought to engage young Europeans on the issue.
Of the 462 million school-aged children and young people living in countries affected by emergencies, an estimated 75 million are in desperate need of educational support. Even so, education continues to be one of the least funded sectors in humanitarian appeals. At present, less than 2% of the global humanitarian budget goes for this purpose.
The 7-month EU-UNICEF #EmergencyLessons campaign reached more than 70 million people on Twitter alone, targeting in particular young Europeans in: Greece, Hungary, Ireland, Italy, Slovenia, Slovakia, and the United Kingdom.
Supporters were encouraged to spread the word among their peers through social media platforms, as well as at their own schools and in public events. The campaign drew on the inspirational real-life stories of children in Iraq, Ukraine, Nepal, and Guinea who continued to study despite war, natural disaster and disease outbreaks.
"Children are prepared to go to extraordinary lengths to continue their education even in the worst of circumstances," said UNICEF Deputy Executive Director, Justin Forsyth.
The European Union has set an example by committing to increase the EU humanitarian aid budget to education in emergencies to 6% in 2017 and we hope others will do the same". Christos Stylianides made the announcement at the international Education in Emergencies Forum that took place on 30 November in Brussels.
Find out more about the #EmergencyLessons campaign at: www.emergencylessons.eu
Download the EmergencyLessons School Pack from here:Â http://bit.ly/1XdFTNZ
Source: UNICEF, Press Release, 6/12/2016
 
This biodiversity guide is designed as a educational resource for schools, youth groups and other curious young learners.
The guide explains biodiversity in terms of genes, species and ecosystems. It explores biodiversity under the sea, on the land, up in the air, in rivers and lakes, and on the farms that produce our food. The guide considers why biodiversity is important, how humans impact it, and what we must do to conserve the world's biological resources.
At the end of the guide there are inspiring examples of youth-led initiatives and, most importantly, an easy to-follow action plan to help you to develop your own biodiversity projects and conservation activities.
http://www.fao.org/docrep/017/i3157e/i3157e00.htm?utm_source=facebook&utm_medium=social+media&utm_campaign=fao+facebook
Many consumers in Sweden want to make climate-smart choices but say that they lack the knowledge and support to do so. The Climate Right project in Uppsala, Sweden, set out to change that, by making it possible for people to measure and reduce their climate impact.
Using a free app developed for the project, participants were able to track their climate impact through their choice of food, mode of transport and way of living, encouraging them to live in a climate friendly way. The app collects a user's consumption data, estimates their climate footprint in all consumption areas, and presents the information on the user's screen. The Climate Right project was launched in 2015 by Sweden's largest grocery retailer, ICA, and one of the largest housing companies, Uppsalahem.
The project proves that increased awareness about day-to-day choices has a significant effect on individual carbon footprints and can inspire people to live more sustainably.
The problem
Breaking old habits and changing ingrained behavior is difficult. In order to lessen our impact on the environment and address climate change, we all need to change how we produce and consume products and services. Many Swedes say they want to learn more about what they can do to help stop climate change but they don't know where to begin. Many people don't know how to cut their emissions since they don't know how high they are or what causes them.
The solution
In March 2015, the residents of one of Uppsalahem's apartment buildings were invited to test the Climate Right app for six months, receive a variety of climate-friendly services and offers, and learn how to limit their climate impact....
The results
Participants cut their home, food, and transportation emissions by 31%, on average.

Each participant in the Climate Right project reduced their CO2 emissions by 1.6 tonnes. If all Swedes were to do the same, it would equal approximately 16 million tonnes of CO2 – which is more than half of t

he half of the 30 million tonnes of emission reductions Sweden is targeting for 2020.

Transportation was where participants were able to make the biggest impact – decreasing their collective

emissions 58%.

53% of the participants report that they have made changes to reduce their climate footprints that have led to cost savings.
Read more on the results of this inspiring initative:
http://klimatratt.se/wp-content/uploads/2015/12/Publik-slutrapport-Klimatr%C3%A4tt_engelsk_h%C3%B6guppl%C3%B6st.pdf
 
Unfortunately, so far (Nov 2016) the application existe only in Swedish languge. Let's hopeit will be soon available in English...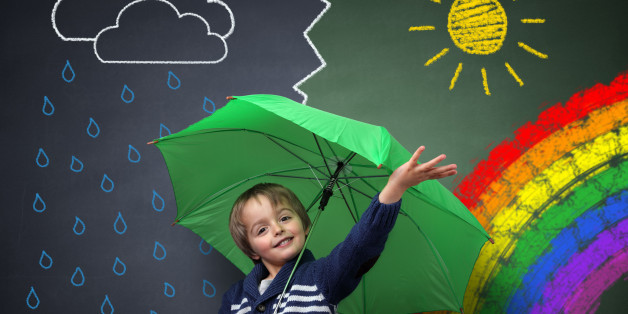 On 4 November 2016, the Paris Climate Change Agreement came into force — just three days before the official opening of the 22nd Conference of Parties to the United Nations Framework Convention on Climate Change (COP22) in Marrakech, Morocco.
The speed of this entry into force speaks to the urgency of the issues at stake. The name of the game is clear — we need to move from paper to action as quickly as possible.
Mitigating the impacts of climate change calls for new efforts to contain emissions and prevent further drastic consequences, which we have seen affecting women and men in societies across the world, including migrants and refugees. It calls also for a new focus on reducing vulnerabilities and building resilience. For this, we need greener economies, greener legislation, greener policies.
But, most of all, to underpin all of these efforts, we need greener societies. To succeed, fundamentally, we need green citizens.
Pages:
1